The Center Fit 3 is the brain child of Ben Senterfit. Fou

nder of the ground breaking Acid Jazz group United Dope Front and a member of the 60's retro organ quartet The Boogaloo Communicators, Senterfit has moved back to his roots as a son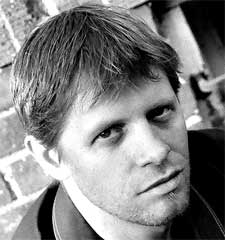 gwriter and vocalist with the new group. Deeply steeped in roots music, The Center Fit 3 collapses the boundaries between well written original material and retrofitted hip-shaking funky-45s. Influenced by such visionary musicians as Bill Withers, Curtis Mayfield and William DeVaughn, the band dilicately walks the line between hard hitting grooves, undeniable musicianship and crafty songwriting. Holding down the rhythm section is Kurt Reber on bass and David Petry on drums. Organist Jarad Astin - organist of the high flying Boogaloo Communicators has relocated to Brooklyn NY, but still appears at times to perform with the group. The band's intuitive chemistry stems from time they all spent playing in the CueZone Records original flag ship group United Dope Front. Three part harmonies, solid lyrics and rip roaring solos create a triple threat that in undeniable and can hit you on a number of levels. The band is currently recording their second release for CueZone Records due out in September of 2007.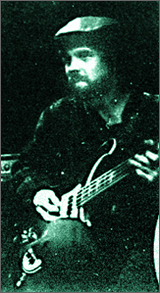 Ben Senterfit - A professional vocalist in a nationally recognized A

cappella group by the time he was 16, Ben has been performing on saxophone, guitar, and vocals with dozens of acts for almost two decades. He has toured nationally with United Dope Front, The Wayfarers ( a cappella), and Zuba - sharing the stage with Bela Fleck, MMW, Galactic, & Michael Franti. His groups have opened for such venerable artists as Bonnie Raitt, Willie Nelson, Maceo Parker, Original Parliament, and Les McCann. More recently Mr. Senterfit has teamed up with fellow musician Jarad Astin to form CueZone Records. The two have assembled a collective of musicians & visual artists, producing, recording, and releasing 16 CDs in the past five years.